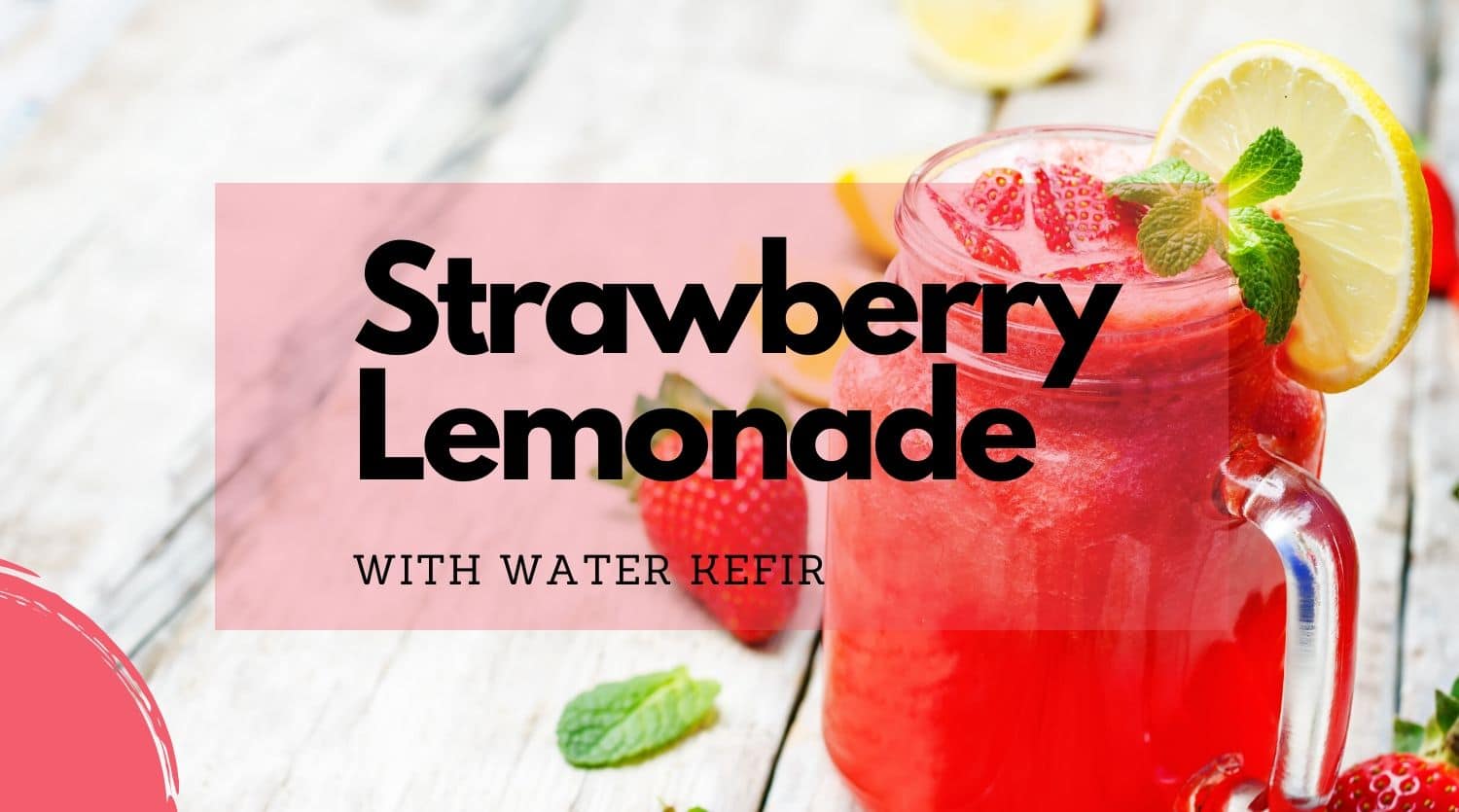 Strawberry Lemonade Water Kefir
Strawberry Lemonade with a blend of Water Kefir. How curious is it? It is both homemade lemonade and our favorite strawberries and abundance in probiotics. Wow, what a tasty and healthy drink.
Ingredients:
2 liters Fresh Water kefir
6-7 medium fresh strawberries
3 lemons
1 spoon of honey or granulated sugar
Making:
Take an airtight glass jar filled with water kefir
Grind the strawberries, make a strawberry puree add it in the jar
Squeeze the lemons.  If the peels of your lemons are waxless, add lemon juice and lemon peels in a closed jar.
Ferment on the counter for 1 day.
Then strain strawberry lemonade into a bottle that closes tightly,
Optionally, add honey or sugar into it, this extra sugar will release the gas. The tighter the mouth of your bottle, the more bubbles will form. Cool in the refrigerator and serve cold.
Be careful when opening it, don't let it spill.